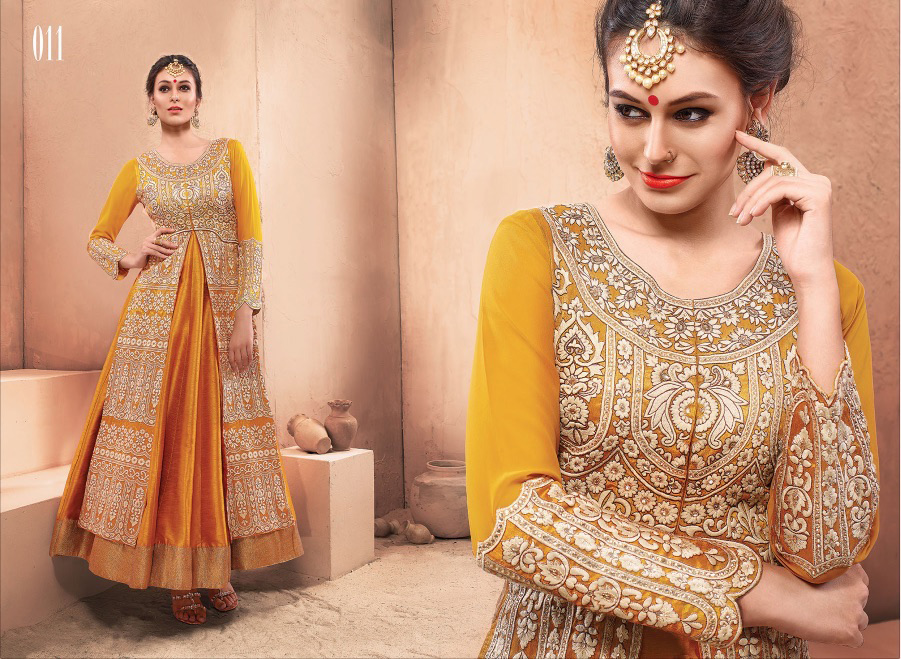 Designer Suits: Every woman wants to look her best whenever she steps out of her house. We tend to satiate all her trend needs with a huge selection of designer suits. The collection includes vibrant colors, amazing designs and stylish patterns. Each suit is perfectly designed to match to her personality and make her stand apart from the crowd. Ranging from elegant salwars to amazing Anarkalis, we have a unique selection of some of the best suit pieces in the area.
We are proud to display a wide collection of designer suits in all the fabrics, ranging from silk to chiffon, jorget to sartin. Heavy embroidery designer suits matching the occasion and your style are our forte. Amazing colors combination, great handwork, quality fabric and much more ensure that you get the best piece.
There is no denying that a woman can spend a fortune to look good, and if you can get a perfect look with a limited expenditure, nothing can be better than this. We, at Anoki, offer designer suits in every range that can suit your pocket. So whether you are getting ready for a party or you want to buy something special for your wife, nothing can be best than a designer suit. Walk in at us and get wide variety under a single roof. No need to search shop-by-shop; let us serve you with the best quality and amazing Designs.